Girlguiding is the leading charity for girls and young women in the UK. Thanks to the dedication and support of 100,000 amazing volunteers, we are active in every part of the UK, giving girls and young women a space where they can be themselves, have fun, build brilliant friendships, gain valuable life skills and make a positive difference to their lives and their communities. We build girlsí confidence and raise their aspirations. We give them the chance to discover their full potential and encourage them to be a powerful force for good.'Girlguiding' is an operating name of The Guide Association which is incorporated/governed by Royal Charter, and a registered charity (number 306016). Please do come and join us every week during term time.

We meet in St Matthew's Community Centre on Elwick Rd.

You can find more information and enrol on the web site: click here.

We have our own webpage here.

We are a Christian organisation that offers sport, games, activities and teaching. It's a great opportunity to make friends, learn new skills, and have fun!

Juniors meet Monday's 6:30-8pm, Anchor Boys on Friday 6-8pm and seniors 7:15-9pm. We meet in St Matthew's Community Centre on Elwick Rd.

Contact:
George Bainbridge 01429 263149
John Lauderdale 01429 275816

Toddlers is for 0-4 year olds, and their carers. We meet every Tuesday morning during term time, 9:00 until 11:00. It includes crafts, song time, snacks, tea and coffee, and lots of toys.

Toddlers costs £1.20 for an adult and child, then 50p per extra person.

We meet in St Matthew's hall on Elwick Rd.

Contact:
Julie Shave on 01429 233609

On the third Sunday of the month Messy Church meets at St Matthew's Community Centre, Elwick Road.
This is new style of church for children and their parents/carers, based around crafts and all-age worship, with food afterwards.

Messy Church starts at 4pm, and finishes around 5:30pm.

Contact:
Julie Shave via 01429 894006 (the church office) or Email admin@stranton-church.org.uk

'Lighthouse' is Stranton Church's morning worship, where the whole family worship together rather than the children meeting in their own groups. It is once a month, on the fourth Sunday, at 10.30am. A self-help creche is available for the smallest children.

The service is short and informal, but its not just a 'childrens' service. We aim to challenge and inspire everyone in a visual and interactive way.

Contact:
Phone the Church Office on 894006 or Email admin@stranton-church.org.uk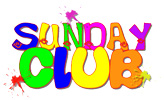 Sunday Club is our name for the childrens activities during the 10.30am service at Stranton Church and the 11am service at Burbank Community Church. At Stranton the children are split into 3 age groups. There is a creche called Bubbles which teaches bible stories and songs to pre-schoolers (from ages 2-5), Splash is for children from year 1 to year 5 at school, and Pathfinders is for young people from year 6 to year 9.

Contact:
Phone the church office on 894006 or Email admin@stranton-church.org.uk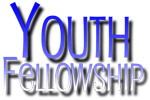 Youth Fellowship (or 'YF') meets in Stranton Church from 7:00-9:00pm on a Sunday evening. We aim to help young christians grow in faith by opening our bible together, praying and worshipping together, learning together, and playing together.

There's a Youth Facebook group here.

Contact:
Michaela Dixon or Clive Hall on 01429 278504

Bridge Builders is an after school club for children from primary school. We teach bible stories, games and crafts. We encourage children to develop their social skills.

We meet at the Burbank Community Centre, Burbank Street, Hartlepool, every Wednesday during term time from 3.30pm-5pm.

Contact:
Clive Hall on 01429 278504