Congratulations!
We believe all chidren are a gift from God, and really want to celebrate the birth of your child with you.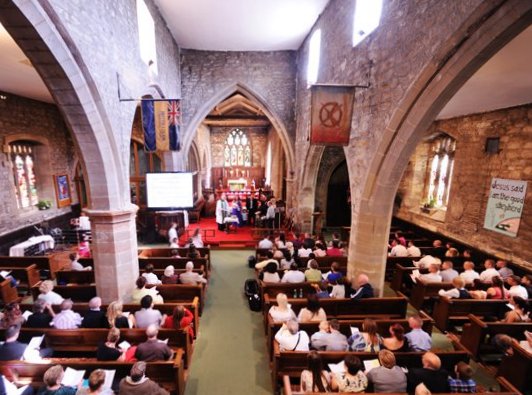 We are happy to offer a 'Christening' to
Those who live in Stranton's parish
Those who worship regularly in the church
Those whose parents worship regularly in the church
Those who live outside the Parish of Stranton and have no other link with the parish are encouraged to attend their local parish church. Although we may consider offering you a service if you attend services for four weeks.
We currently offer two services to those requesting Christening:

A Baptism service (including a welcome service one Sunday morning) or a Thanksgiving service. We discuss the thinking behind this at a Christening Preparation Evening, we call 'New beginnings'.

To book a place on one of these evenings please go to Contact Us.
We really hope that the 'New Beginnings' evening will help you to make the most of the Christening. During the evening we explain everything about the services and how they differ. At the end of the evening you are entirely free to choose the service you feel is right for you and make a booking for one there and then.
There is no charge for a Baptism or Thanksgiving service.
Rooted in Godís love, Growing together with Jesus, Branching out in the power of the Holy Spirit
All Saints' Church, Stranton and Burbank Community Church, Hartlepool